REPAREL AIDS THE NATURAL HEALING PROCESS
REGENERATION STARTS WITH INFLAMMATION.

Reparel's technology helps your body move through the stages of healing. Reparel is taking everything you thought you knew about the healing process and

reinventing it.



"Rather than stomping out the fire, we should fuel it to help it burn out to completion."




— Dr. Michael Maynard, orthopedic surgeon at Hospital for Special Surgery

Where is your pain?



Click where you are experiencing soreness or pain to find the best Reparel product for you.




"I put one of your sleeves on an athlete who was post-op with an ACL and the swelling in her knee has been dramatically reduced. I really feel like [Reparel] truly helps draw fluid and tissues up to allow for maximum benefits."




— BJ Ercolino, MA, ATC, CES Associate Athletic Trainer Stony Brook University

The intelligent fabric that

promotes

tissue repair.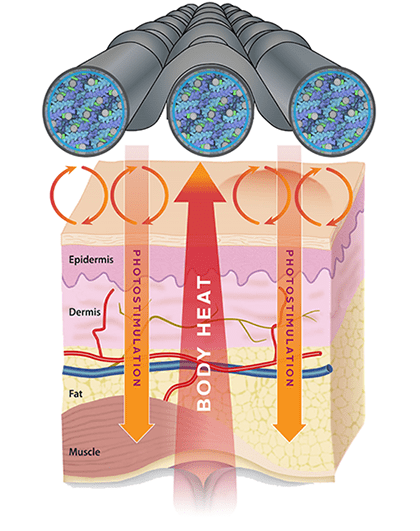 Energy-activated technical material absorbs your body's radiant heat.
Fabric reflects energy as photonic, near-infrared light waves, resulting in photostimulation; the effect is an increase in blood flow to affected areas.
Cell stimulation advances tissue repair and contributes to healing.