TECHNICAL & FUNCTIONAL
State-of-the-art science meets superior comfort
TECHNOLOGY
Harnesses natural healing & recovery power
Body heat activated
Engineered for strength & durability
FUNCTIONALITY
Breathable
Moisture wicking
Form fitted
No migration or bunching
Thermo-regulating
Safe for 24/7, continuous wear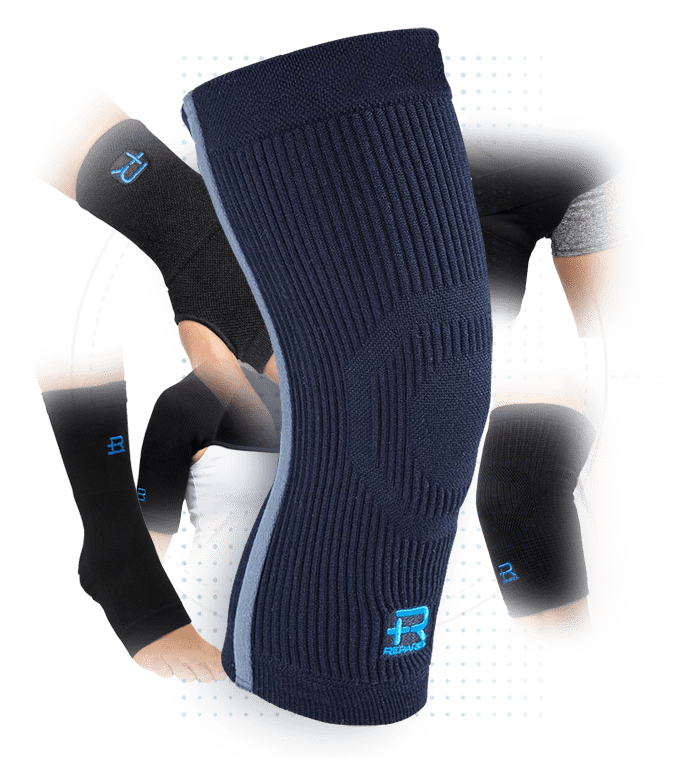 Bioactive healing agents, embedded into fabric
Reparel's healing power lies in its fabric composition. We created two distinct fabric types, optimized to deal with two main injury types:
ACUTE INJURY
(red, hot, painful), including surgery recovery
CHRONIC INJURY
pain, fatigue, or stiffness that won't go away, sometimes from sports/repetitive motion
The fabrics are composed of synthetic fibers that contain finely processed, non-metallic, elemental semiconductor nanoparticles.
Why conductive particles? Reparel sleeves work by transmitting energy, using your body's heat to accelerate the healing process. The materials in the fabric were chosen for their ability to:
Efficiently transmit energy through the body (faster healing and pain relief)
Be woven into a material that makes maximum skin contact (which acts as more fuel for the healing process) while remaining comfortable and durable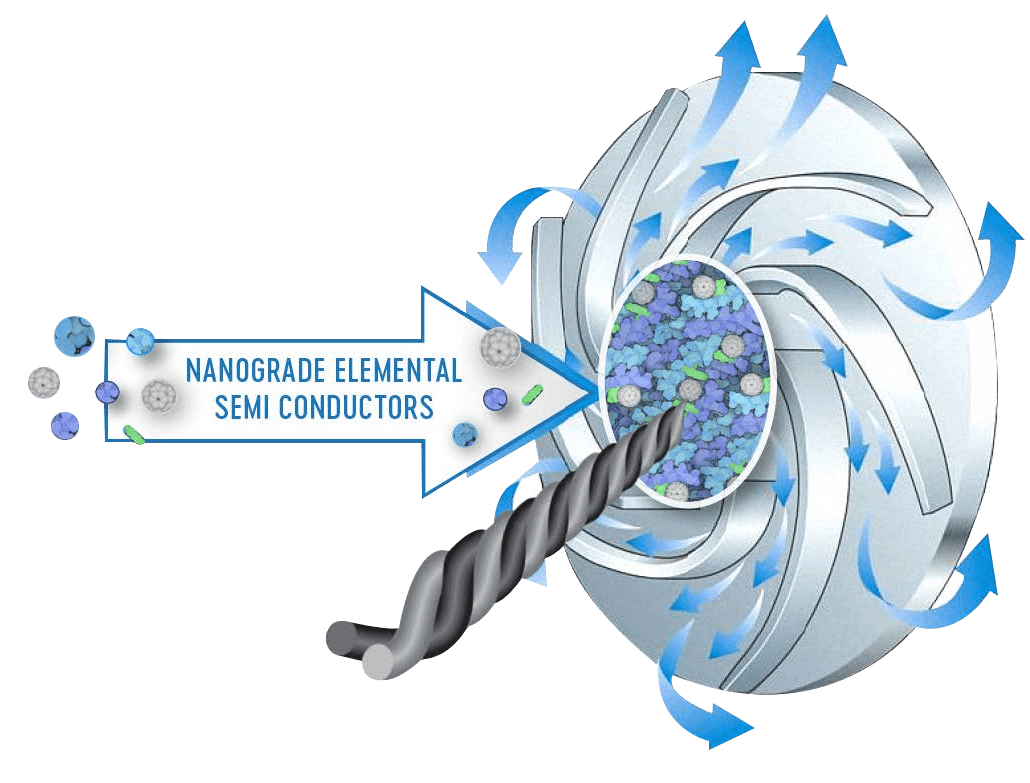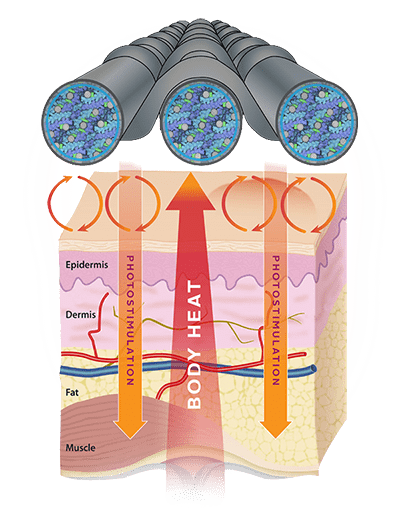 The intelligent fabric that promotes tissue repair.
Your body heat (thermal energy) acts as a catalyst to initiate a chemical reaction. The outermost electrons in the sleeve's embedded nanoparticles will transition from a ground (natural) state into an "excited" state.
When these nanoparticles return to a ground state, they must emit an amount of energy equivalent to what it took them to get to that excited state (2nd law of thermodynamics). That energy is released as photons (light energy) in infrared frequencies (approx 700 to 8,000 nm) which have been shown to penetrate the body's tissues.
Once the photons penetrate your tissue, they are capable of creating physiological change, particularly at the cell level within the mitochondria.
Reparel's two fabric types target different depths of the tissue to optimally heal different injury types. In fabric 1, the energy is directed to the subcutaneous tissue (the deepest layer of your skin) to address acute inflammation like surgical recovery. In fabric 2, it's directed deeper into the supporting tissue to support healing from chronic or degenerative injuries. Here, the fabric works to ease the ischemic cascade (inadequate blood supply) that leads to cell death, pain, swelling, inflammation, and loss of function.